Welcome back to another school year! We are excited to connect and learn together and hope you are ready for not only a great conversation tonight, but many more to follow. Last year our Tech Integrator team began discussing how to offer Professional Development to our teachers beyond the school day and the traditional tech trainings. With the help of our Tech Integrator team, Jon Spike and I launched #GBedChat.

Our plan is simple- to offer opportunities to engaging in conversations about how to improve education, our professional practice, collaborate, and hopefully rejuvenate each time we meet.

We will run #GBedCHAT every other Tuesday at 8 PM CST and invite Green Bay, Northeast Wisconsin, and Educators from around the world to join in the conversation. Bringing a friend is always encouraged!

As we move on throughout the year, please feel free to contact Jon or myself about topics you are interested in learning more about. Also If there is a topic you are passionate about and want to host a session, please let us know. We are hoping this develops into a community where we all are able to assist in the planning and facilitating of the chats.

Tonight's questions are about the best of... in education. I think this is a good way to start off our first chat of the year.
Powered by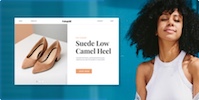 Create your own unique website with customizable templates.