Spring Break ushers in a multitude of opportunities. It can be a chance to spend time with family, or catch up on tasks we have been putting off, or unplugging from the many tasks and responsibilities and relaxing for a bit. Spring break should be a welcome time in the life of a teacher and hopefully you take advantage of this break.


Questions

Q1 What does spring break mean to you? #gbedchat

Q2 What are your plans for your break? #gbedchat

Q3 What are your best memories of spring break or vacation that you have taken? #gbedchat

Q4 What does spring break mean for your students? What experiences will they have over this week? #gbedchat

Q5 Thinking about how excited Ts and many Ss get for time away from school- how do we make school as exciting as spring break? #gbedchat

Q6 Thinking about best destinations, how can we incorporate the idea of travel, vacation, etc. in our classes? #gbedchat

Q7 Since we can't take our students to every place we would like - how can you create expeditions to cool places for Ss? #gbedchat



Tonight's topic is all about competition. More precisely the use of competition, especially tournament structure in educational activities. As a history teacher I used brackets to have students debate the most important President, or the most important event in history. Students researched their topic, created a visual presentation and then faced off in the arena. Students debated each other for the title of Grand Champion. This structure can and has been used in subject areas beyond social studies. Tonight our questions are geared toward having you explore how you could use Bracketology to create an epic learning activity for your students.
Powered by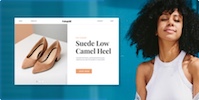 Create your own unique website with customizable templates.