Superstar!

While I have seen edcamp sessions on things that SUCK - and I admit I thought about that topic for a moment, I didn't want to dwell on the negative but focus on things that are awesome!

Now the you are about to overdose on Awesomeness!!! Let's share the amazing things happening in education.
Powered by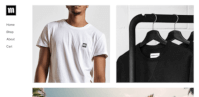 Create your own unique website with customizable templates.